Subtractive-Catastrophic Xenophilia
Keywords:
Badiou, subtractive ontology, set theory, posthumanism, speculative posthumanism, inhumanism, vitalism, deconstruction, loving the alien, xenophilia
Abstract
Subtraction is a critical method whereby a cognitively inaccessible reality is thought in terms of its inaccessibility or "subtraction" from discourse. In this essay I begin by considering the role of subtraction in Alain Badiou's work, where the method receives its most explicit contemporary articulation. I then generalize subtraction beyond Badiou's ontology to explore a productive aporia in posthumanist theory. The implicit subtraction of posthumanist epistemology and ontology, I claim, confronts theorists of the posthuman with an inescapable tension between their philosophical language and its deployment within the historical situation I call the "posthumanist predicament." This reveals an equivalence between ontological subtraction and an empty compulsion to become what one cannot yet think, or "xenophilia." That is, between a philosophy of limits that forecloses the thought of the posthuman (qua defined structure or subject) through subtraction and an implicit desire to construct or "become" this subtracted, unpresented posthuman.
Author(s): David Roden                    
Title (English): Subtractive-Catastrophic Xenophilia
Journal Reference: Identities: Journal for Politics, Gender and Culture, Vol. 16, No. 1-2 (Summer - Winter 2019)
Publisher: Institute of Social Sciences and Humanities - Skopje
Page Range: 40-46
Page Count: 7
Citation (English): David Roden, "Subtractive-Catastrophic Xenophilia," Identities: Journal for Politics, Gender and Culture, Vol. 16, No. 1-2 (Summer - Winter 2019): 40-46.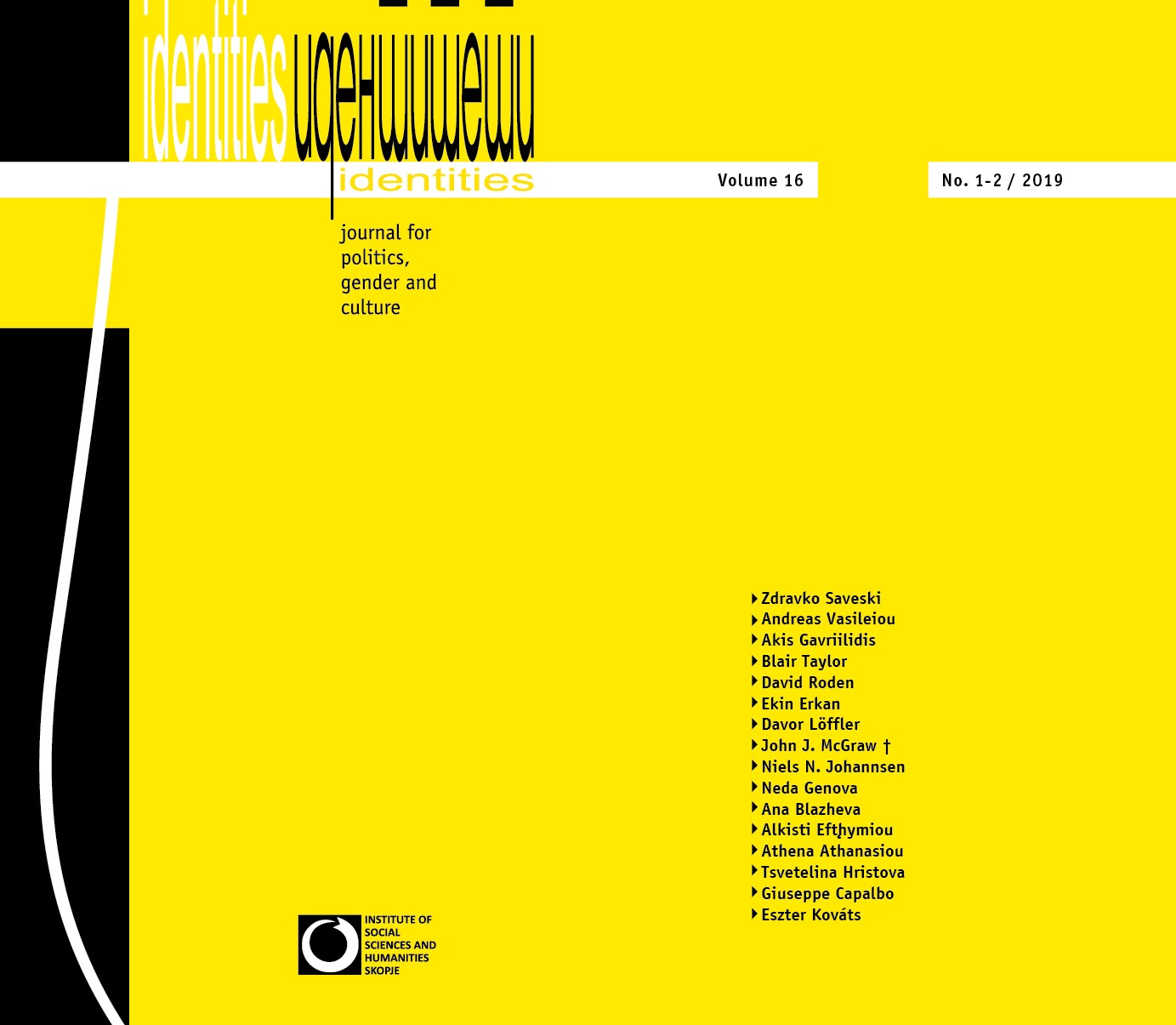 Downloads
How to Cite
Roden, D. (2019). Subtractive-Catastrophic Xenophilia. Identities: Journal for Politics, Gender and Culture, 16(1-2), 40-46. https://doi.org/10.51151/identities.v16i1-2.371
License
Identities is published under the following license: Creative Commons Attribution-NonCommercial-NoDerivatives 4.0 International (CC BY-NC-ND 4.0). Under this license, users of our content must give appropriate credit to authors and source as well as indicate if changes were made, cannot be used for commercial purposes, and, in the instance that it is built upon or transformed, may not be distributed. For Identities, the copyrights allow the audience to download, reprint, quote in length and/or copy articles published by Identities so long as the authors and source are cited. For more information on our license, see the following: https://creativecommons.org/licenses/by-nc-nd/4.0.